Scrap my car Catford – Car scrapping service near you
DT Car Services is a family-run business providing car-scrapping services in Catford and the surrounding areas. We're proud to have built our reputation on customer satisfaction and our commitment to safety.
Why should I scrap my car with DT Car Services?
While you might think that scrapping your car is a good way to make some quick money, it is important to understand the process before you get started. 
There are many options available to you when it comes to scrapping your car, but only a few are worth considering.  If you are looking for the best scrap car prices in Catford, your best bet is to talk to a professional car scrapper such as DT Car services.  Car scrapping companies have the experience and know-how to ensure that you get the best price for your vehicle.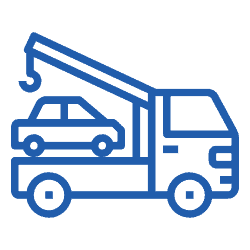 Call us on 07496 463 604
The prices that we offer for your vehicle are one of the best in the industry and we can assure you that you won't be disappointed. Contact us today to dispose of your vehicle.
Is your vehicle used or damaged beyond repair? Like the idea of getting rid and also receiving some money towards a replacement? Then contact D T Services today and benefit from our scrap services. We are one of the leading scrap vehicle companies in London.